About Nicola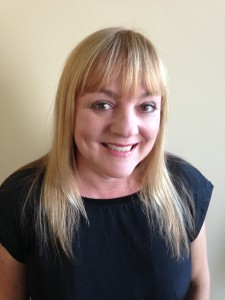 I am an approachable, compassionate counsellor, based in Southsea. After working in financial services, I managed a youth and community charity and undertook Counselling training as people were gravitating to me with their issues, and I wanted to ensure I was being helpful for them. As well as up-skilling my counselling work, this process helped me become more self-aware and make sense of some of my life experiences, something I see in my clients as they engage with counselling.
I believe certain counselling styles suit some people more than others, so I integrate a wide range of approaches and styles of therapy to provide the right support for you. With a tendency towards solution focused brief therapy, I aim to achieve maximum benefit for the clients with the lowest investment of therapy time.
At the heart of the counselling process is the therapeutic relationship and a desire to empower each individual. I believe in a focus on future hopes as I am passionate about seeing people help themselves be released into their full potential and enjoy life to the full. I work with clients to set their own goals and jointly we set strategies to facilitate change.
I am a qualified supervisor of individuals and groups. I am committed to lifelong learning in order to enhance my practice and fulfil over and above the requirements for education, updating and personal supervision and development. I have experience as Lead Counsellor in NHS primary care and Counselling and Supervising experience in the Voluntary Sector.
After my many years of counselling experience I still remain passionate about being a Therapist. If after looking at my website you have any questions about the counselling service I offer, then please do contact me.
Qualifications and Memberships
Masters Degree in Counselling Studies. University of Manchester
Post Graduate Certificate in Supervision. Manchester Institute of Psychotherapy
Accredited to the British Association of Counselling and Psychotherapy
BUPA Approved Psychotherapist and Counsellor
Recognised counselling provider for private medical insurance: AVIVA, PruHealth, Axa Health
Enhanced Disclosure and Barring Service (DBS) checked